In August, our dietitians, Courtney and Shian, and our CEO, Declan, travelled to Adelaide to attend the Dietitians Australia 2022 Conference.
The annual DA Conference is always a very valuable opportunity to chat face-to-face with dietitians about your work and how you're using Foodworks. We're always keen to learn more about what you value and need.
This year, a popular discussion topic was the transition from the classic FoodWorks 10 for the desktop to the new Foodworks.online for the cloud. We showed how similarities between the old and new software help keep this transition smooth and easy for users.
Of course, we were excited, too, to demonstrate the new cloud-based Foodworks.online, showcasing its features, and sharing what's coming soon as Foodworks continues to evolve.
We also talked with lecturers from tertiary institutions about their move to Foodworks.online Education and we were pleased to show them the new software in action.
The lucky winner of our Instagram competition took away a free annual subscription to Foodworks.online Professional.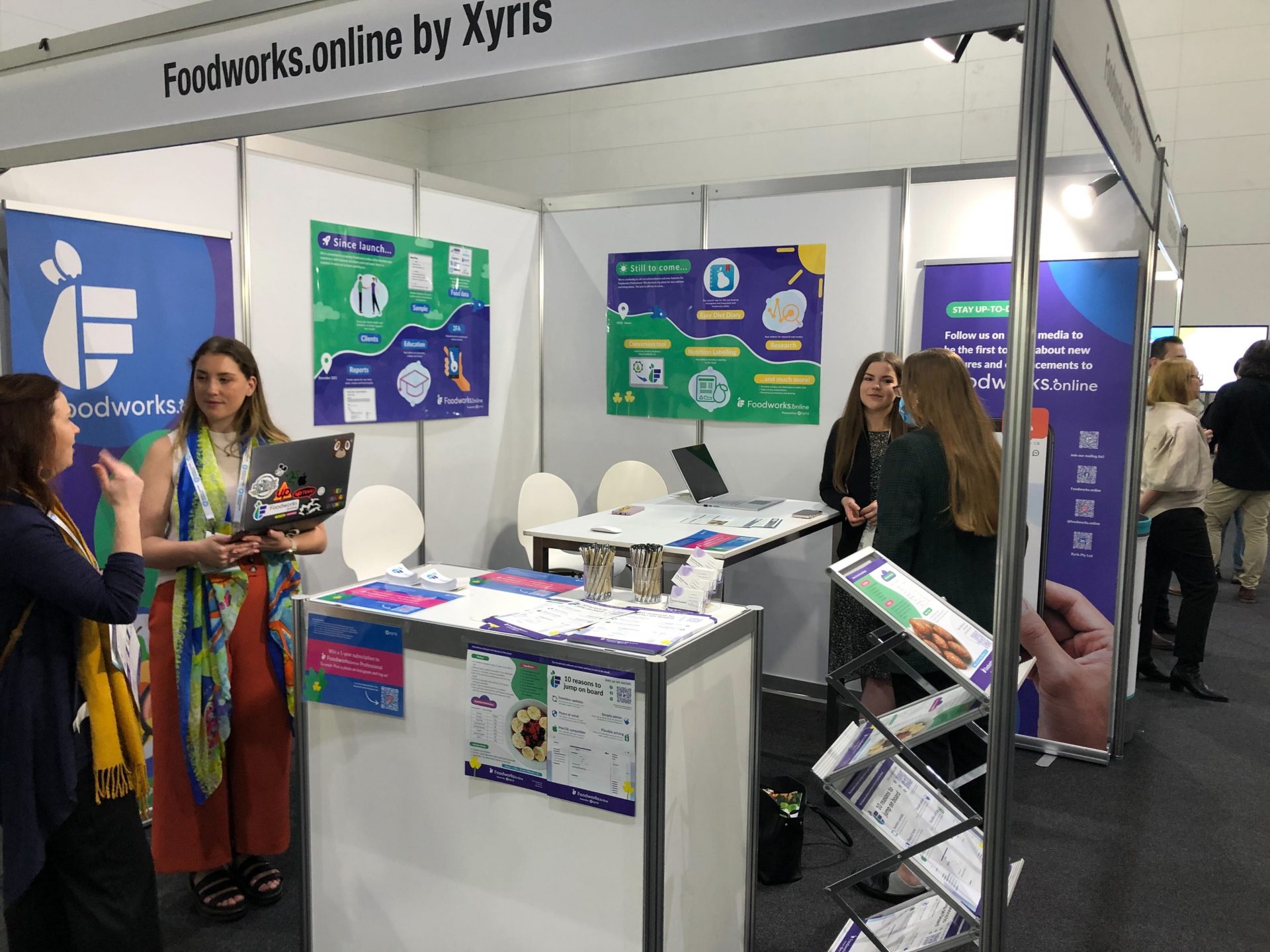 DA 2022 Conference resources
You can access the Xyris DA 2022 Conference resources here:
Get in touch anytime
Missed us at the DA 2022 Conference in Adelaide?
Please feel free to get in touch anytime for a friendly chat about your requirements and how Foodworks.online can help you in your work.
And we look forward to catching you at the DA 2023 Conference in Melbourne.