A new data source, FSMP 2021 (Foods for Special Medical Purposes), is now available in Foodworks.online Professional.
This data source was created with clinical dietitians and nutritionists in mind.
It contains data for functional foods often used for medical nutrition therapy in a clinical setting, making it easy for you to assess the nutritional adequacy of your clients' diets that include these foods.
In FSMP 2021, you'll find infant formulas, oral nutrition supplements, enteral feeds and other formulated dietary products. You can select these specialised foods when you create food recalls, meal plans and recipes for your clients.
What foods does FSMP contain?
The FSMP 2021 data source contains nutritional data for formulas and foods for special medical purposes for infants, children and adults. The new data source includes:
enteral feed formulas
oral nutrition supplements
infant formulas
low protein foods
other foods intended for medical nutrition therapy
The foods are from the following manufacturers:
Nestle Health Science
Nutricia
Abbott
Fresenius Kabi
Aspen Pharmacare
Cortex Health
Bayer
Blackmores
Nature's Way
Heinz
Orphama
Swisse
My Life Bio
Platypus Foods
Freedom Foods
Holle
A2 Milk Company
Devondale
Nuchev
Flavour Creations
Bubs Australia
Bellamy's Australia
Aldi
Munchkin
Natures Own
To enable the FSMP data source in Foodworks
1. Open your workspace.
2. On the sidebar, select workspace settings.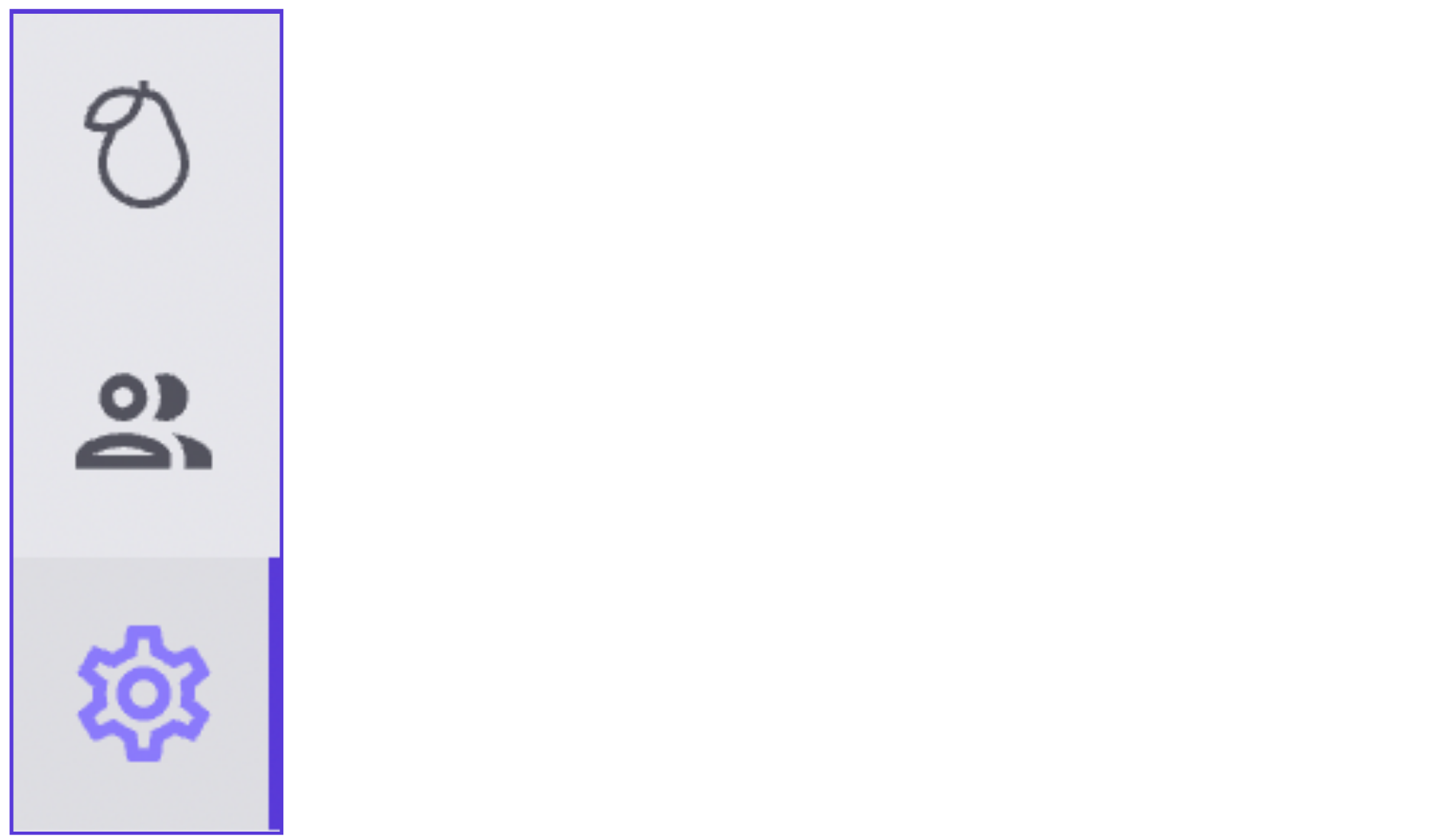 3. Select the Data sources tab.
4. Then select the checkbox for FSMP 2021.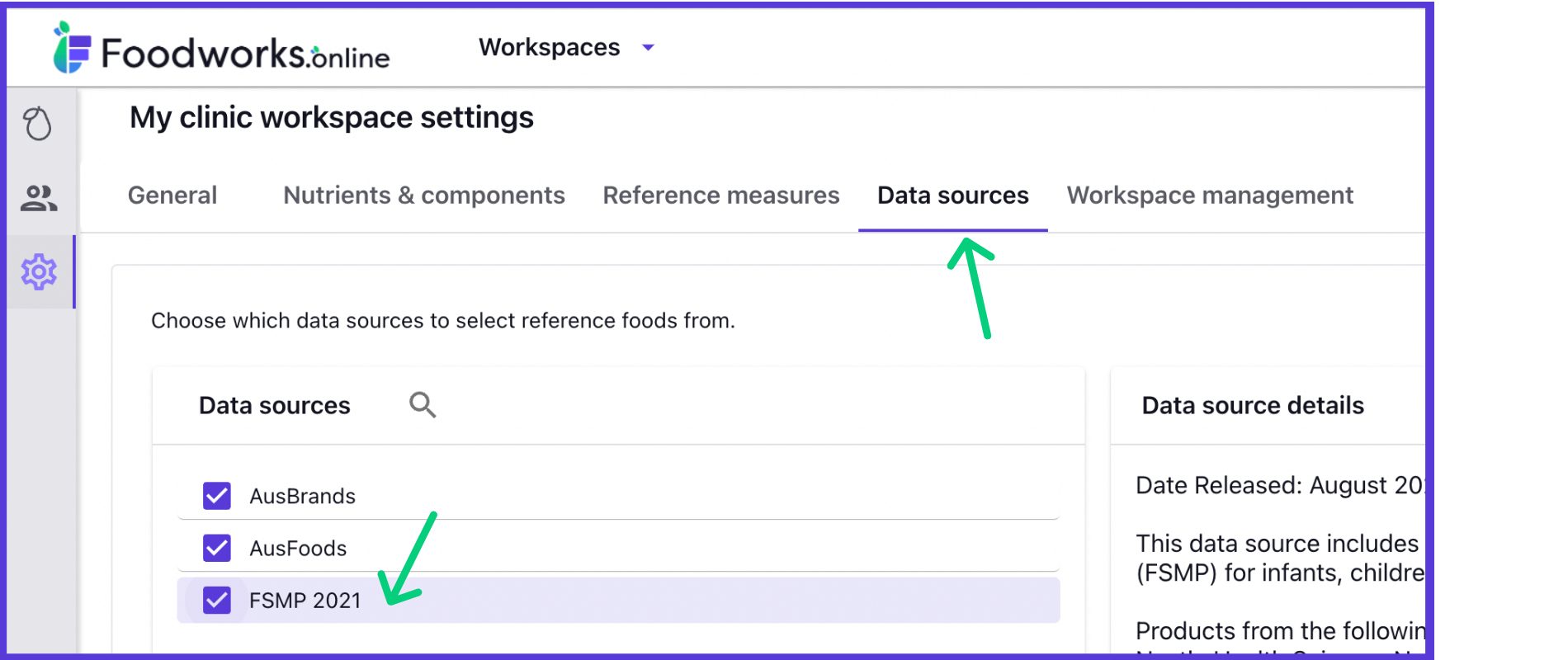 Now, whenever you're entering foods or ingredients into your food records, meal plans or recipes, you can select foods from the FSMP data source: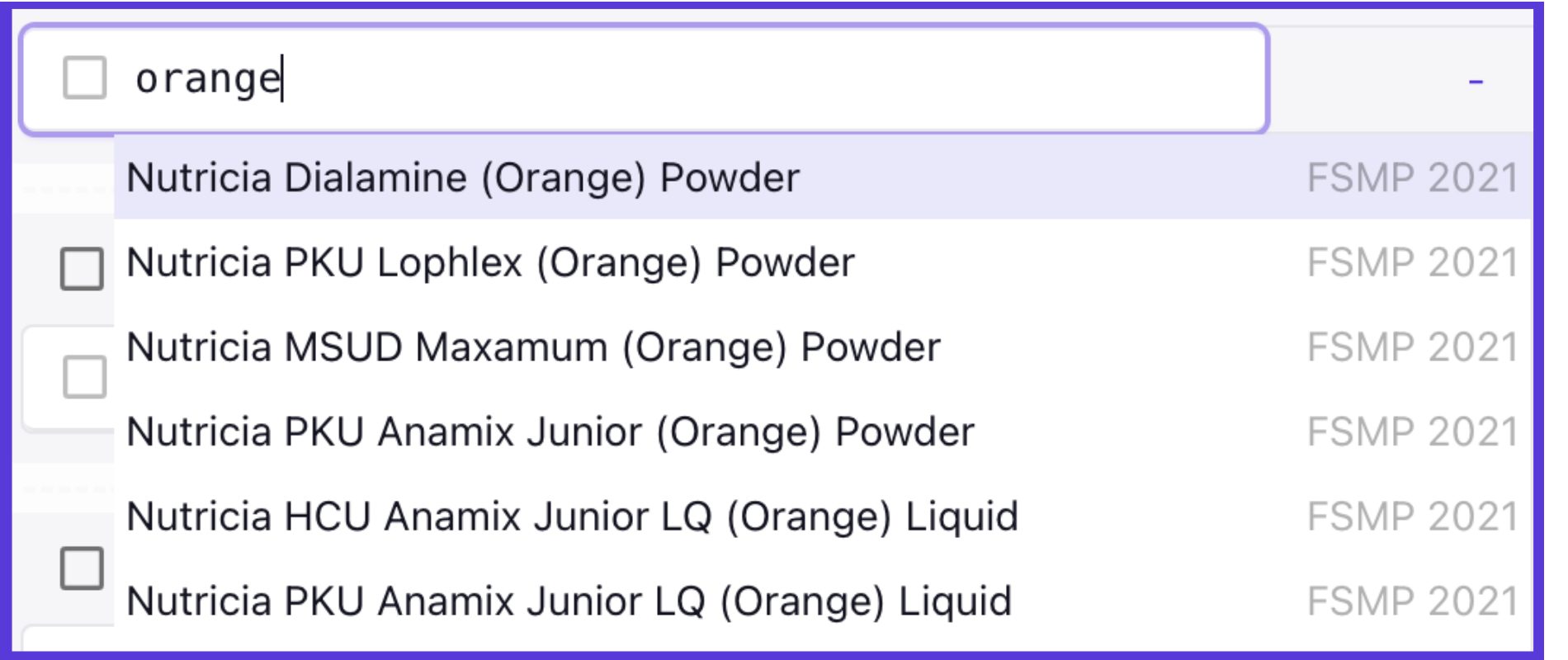 ---
We know how important it is to have accurate, comprehensive food data – we'll continue to add new and updated food data to Foodworks Professional to make your work easier and more efficient.